This page is dedicated to giving you a monthly peek at Scentsy in the News! Scentsy products are loved by all who try them, so no surprise they are finding their way into the press both online and offline! With new products announced this Spring/Summer browse our new Scentsy Catalog.  You'll be as excited as we are… 🙂
Scentsy in the News, May-June 2012
featured on TheFashionSpot.com as an "eye-popping" accent to liven up your home. Our Ashbury warmer was featured with products from other top home décor brands, including Anthropologie and All Modern — I have to love Scentsy designers!
http://www.thefashionspot.com/style-trends/news/173639-electric-feel-brighten-up-your-digs-with-these-eye-popping-accents/?slide=3#?slide=3&_suid=1337027916395048518460867005225
And then there is powerful pink trending scent with
… on Prevention.com, the web version of the leading health and lifestyle magazine. They quoted Heidi Thompson on ScenTrend 2012: Pink Pepper and why it has such broad appeal. Mix it with other Scentsy bars with the ScenTrend logo and this fragrance enhances them to new levels in your home or office. Read more in the article here: http://www.prevention.com/beauty/beauty/healthy-beauty-colors-hair-skin-and-makeup/pink
AND
Last but not Least, the:
Silhouette Collection Cast Their Shadows:
The Canadian blogging website, todays-woman.net, featured the Loom Silhouette Warmer as a perfect gift for mom on Mother's Day. Even though Mother's Day has come and gone, I will always love this collection, and although I prefer 'Lili' I agree Loom is a very stylish Scentsy warmer too. Read more in the article here: http://www.todays-woman.net/blog/2012/home-garden-reviews/warm-moms-heart-with-scentsy/
Scentsy in the News, March-April 2012
Boise is very close to home for the Scentsy family and it was a leap of faith for entrepreneurs Heidi and Orville Thompson when they first bought Scentsy in 2004.  In just 7 years they have taken that initial hunch to heart and grown this small family business through a network that now boasts over 170,000 Scentsy consultants, into the millions maker it is today.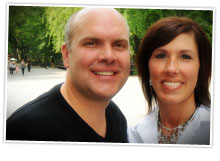 Earlier this month Scentsy was featured on Boise's NBC affiliate network, KTVB. Scentsy owners, Orville and Heidi gave an in-depth interview on where Scentsy has been and the company's growth plans for the future.
To watch the feature, go to: http://www.ktvb.com/home/Small-local-business-grows-into-multimillion-dollar-company-139495128.html.
Scentsy also received a heart warming review on www.ANutInANutshell.com, which featured the Warmer of the Month for January 2012 and gave step-by-step instructions on how to use a Scentsy Warmer and featuring the beautiful Scentsy Valentine Warmer.
For the complete review, go to: http://www.anutinanutshell.com/2012/02/scentsy-valentine-warmer/.
Scentsy in the News, January-February 2012
Yahoo! Shine covered ScenTrend 2012: Pink Pepper earlier this month and Scentsy was thrilled— so no surprise, when the author of the Shine article liked it so much, she wrote about ScenTrend again in a blog post for the Daily Glow. With over 909,000 unique views a month this is huge publicity and readers can view the post here: Pink Pepper Named Trendy Fragrance Note for 2012.
The new Scentsy ScenTrend received some awesome coverage in the following blog posts and articles:
Are YOU 'Generation Y?' Find out how this impacts you and your friends ~ as uncovered by Direct Selling News, who wrote an article that quotes Scentsy's Chief Marking Officer, Cory Pugh. The article, "The Big Shift: The Next Great Generation Has Arrived," discusses how direct sales companies, including Scentsy, are working with and marketing to Generation Y.
These are exciting times indeed…